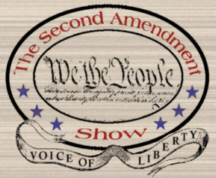 The Second
Amendment
Radio Show
The Second Amendment Radio Show is back on the air! We have moved to WYSL, 1040 AM, 92.1 FM. We are on their stations Wednesday at 8 PM, rebroadcast Saturday at Noon and 6 PM. The new format is 1 hour but we are looking to expand if we can secure more funding.
Tune In on Wednesday's at 8 pm , Saturday's Noon and 6:00 pm
WYSL - 92.1 FM and 1040 AM
or listen here 24/7, just click on the link below.
The Constitution Day Dinner
Friday September 19
Honoring several NYS Sheriffs
who have stood up for our Second Amendment Rights
¶ Special Guest Speaker Larry Pratt
of Gun Owners of America
With Bill Nojay asMC
At the Diplomat Party House
1956 Lyell Ave, Rochester, NY
6 pm Cash Bar, 7 pm Dinner
Dinner tickets are $25 (per person)
Please make your check out to SCOPE, note on it Constitution Dinner
Send your name, address and check to:
SCOPE c/o Joe M 2433 Kingfisher Lane, Niagara Falls, NY, 14304-4677

Make a donation of $20 or more to the show and receive a self-inking "Cuomo Must Go!" or "Vote Out Cuomo!" stamp as a thank you!

Send your name, address, choice of stamp and a check made out to The Second Amendment Show for $ 20 or more to:

WYSL 1040
Box 236
Avon, NY 14414-0236

Please a llow 2-4 weeks for delivery
Photographs of our Sponsor Businesses
| | | | | |
| --- | --- | --- | --- | --- |
| | | | | |
| NYS & National Gun control News | | | | |
| | | | | |
Streaming Audio in MP3 format for 56K modem and faster

Bill's Big Border Adventure
Bill took a trip to the US - Mexico border to see Glen Spencer.
Here are a few of the photos he shot.
Looking into Mexico, 2 Border Patrol vehicles near woods on lower right. Building was owed by John Wayne now is owned by persons the border patrol keeps its eye on - you guess why....

2 Border patrol trucks

A closer look at Wayne's old spread

Our formidable border fence. OK stop laughing!

Another section of the fence.

The US border with Mexico

The Patriot of the year:
The Patriot of the year, Bill Nojay.

Photo courtesy of assembly.state.ny.us

Tom Cook

Chairman, Monroe County Conservative Party. Tom is a veteran, attorney, defender of the Constitution and Bill of Rights.

The Vermin of the year:
The Unholy Trinity of NY
Speaker of the House Sheldon Silver, Governor Andrew Cuomo and Senate Majority Leader Dean Skelos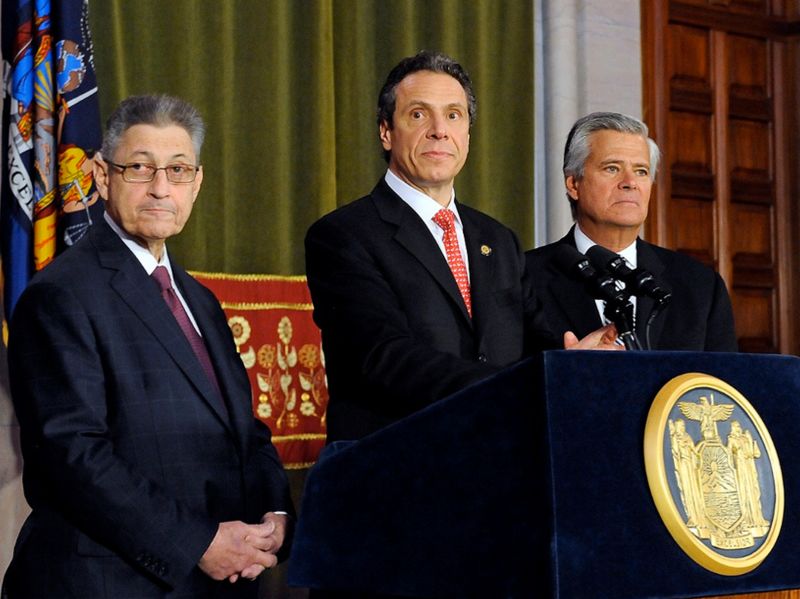 Vermin of the year award goes to - our unholy trinity.
Photo courtesy of governor.ny.gov

The Show:
The Second Amendment Show is now in its fourteenth year on the air. Hosts Ralph Esposito and Radio Fred bring our audience the latest local, state and federal news and information about issues related to politics, the Constitution, firearms and the Second Amendment. In addition, we have interesting and diverse guests including local, state and federal politicians, and representatives from SCOPE, SAF, NRA, GOA, JPFO, LEAA and others. Additionally we feature our business advertisers to showcase their business and products while giving helpful information to our audience.
If you are interested in advertising on, donating to, or helping sponsor The Second Amendment Show please Contact us.

Our Mission:
To inform the public about social and political issues that effect our society, civil and Constitutional rights, including the Second Amendment right to keep and bear arms.
To educate the public about gun control issues and firearm safety.
To offer a public forum for discussion of important political and social issues including Second Amendment rights.

Help Sponsor the Second Amendment Radio Show
Please send your check made out to the Second Amendment Show and mail it to:
2A Show C/O Ralph Esposito
100 Boardman St.
Rochester, NY 14607
Thank You

The American Sportsman
(585) 586-8320

Beikirch's East Rochester, NY Location

Beikirch's Knoxville and Elkland PA Locations

Tara

The store
manager of Beikirch's, Knoxville, PA location.
A few miles south of the NY/PA border (off RT 36).


| | |
| --- | --- |
| | |
| | |
| | |
| | |
| Beikirch's Elkland, PA location a few miles east of Knoxville. | |
| | |
| | |

Canandaigua Sportsmen's Club
(585) 394-0348

Hol-Field Rod & Gun Club

(585) 657-6323

Jay Ve Tackle
(585) 266-0880
Pro Gun Services
(585) 266-0880
Turnbull Manufacturing Co.
(585) 657-6338
OPFOR NY- Personal Defense and Firearms Training
Nestled in the NY Finger lakes region, 50 miles from Rochester, NY. Come for a day course or weekend series including basic gun safety, long range shooting, personal defense, and more.
Professional NRA Certified Instruction
Rifle - Shotgun - Handgun - Safety
We offer:

* Private Ranges

500, 200 and 25 Yards

* Defensive Security Scenario Range

* One and two day programs

* Video and photo diagnosis

* Day and night hiking/orienteering

* Meals package available
Call Bill at 585 413-6340
Listen to the Show, Contact us, Events, Links: SCOPE, SAF, NRA, GOA, JPFO, LEAA
This site is best viewed in 800X600 mode. All content, graphics and photographs on this site are copyright © 2005 by the Second Amendment Show.